Meet Sarah and Lauren from Harris Tapper
Author Rachael Caughley / Category People  

---
---
Sarah & Lauren: We met while working together and became friends, it wasn't long before we started talking about launching our own label. From the outset, the conversation was always around creating pieces that transcended traditional boundaries between work and occasion-wear.
We both believed in the idea that clothes should last for more than one season and wanted to balance ideas of timeless style with lasting design and high quality. For us, it made sense to start small and build up, so we launched Harris Tapper focusing on only one item that we considered a foolproof staple for any woman's wardrobe: the shirt.
Since then, Harris Tapper has organically grown to now offer full collections, that, while bigger, maintain the same philosophy we started with.
---
---
---
---
---
---
---
Rach: When you design Harris Tapper clothing, do you have someone in mind that you imagine wearing your clothes?
Sarah & Lauren: We image the Harris Tapper woman to be someone who balances ease with elegance in her wardrobe. She is discerning and has her own flair but favours pieces that are timeless and effortless to throw together.
---
---
---
Rach: What are your tips & tricks for taking care of knitwear? Generally speaking but also for the example of your Harry Dress, what is the best way to care for this?
General tips -
Never wring or twist!
Always wash in colder water than you think.
Use a blunt razor on a flat surface to remove pilling as needed.
Harry Dress in particular is more fibrous because it's has Alpaca in its composition so it's best to use cold water rather than lukewarm when hand washing. It can also be put on a delicate washing cycle as long as the temperature is below 25 degrees.
---
---
---
---
Rach: Your clothes are quite oversized, was this an intentional design choice? And why did you decide to do more oversized clothing?
Sarah & Lauren: Yes it's intentional! We don't love tight-fitting clothing. We imagine the women wearing our clothes to be sophisticated and effortless but also a level of practicality because of her busy lifestyle.
Rach: Do you have any plans for the future of Harris Tapper? Where will we see the brand in 5 years time?
Sarah & Lauren: We hope that Harris Tapper becomes the corner-stone of our women's wardrobe. We also hope to be giving back to NZ communities in a greater capacity and support getting more women into work.
---
---
---
Rach: @Sarah - You recently had a little girl, how are you finding the balance between running a company and being a mother?
Sarah: I used to be very regimented and had to have complete control over everything but since having Ophelia I've had to let go a little and I think it's really helped me to go with the flow and not get too hung up if my day/week doesn't pan out exactly as I'd planned. Balance is so different for each person but it's definitely something I've had to navigate and I'm still navigating.
---
---
---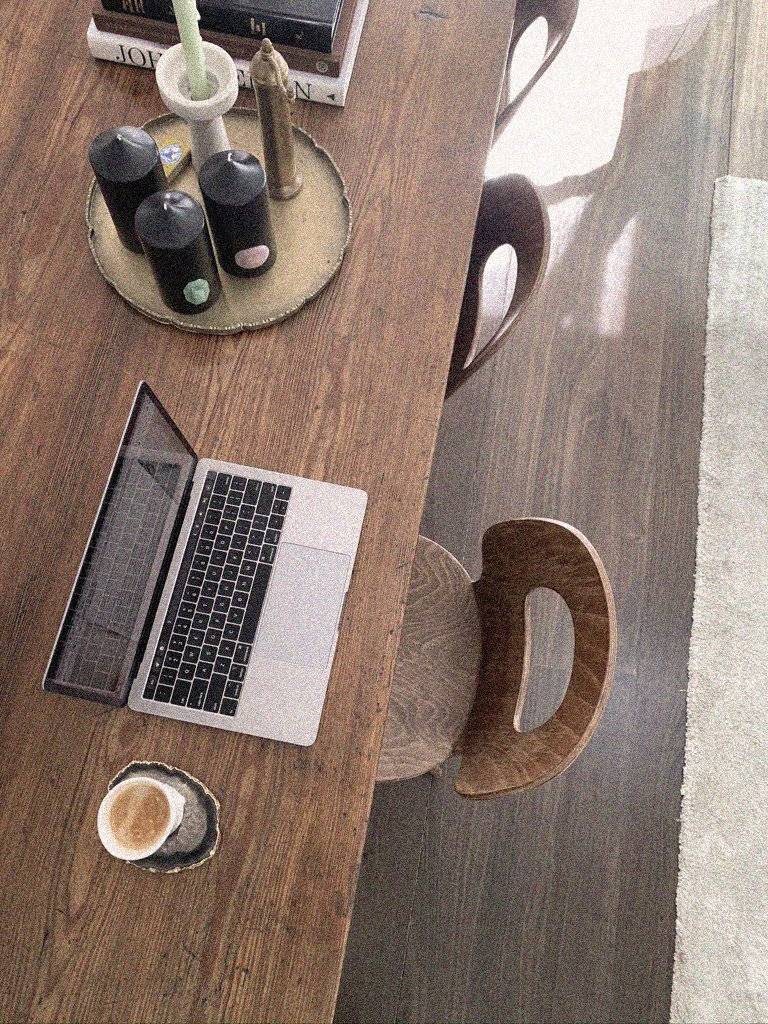 ---
---
---
---
---
Rach: Who are your style icons?
S: As I get older I've realised I look less to other people and wear what I feel is the best for me.
L: The most stylish people I know wear a uniform and their identity seems symbolic to how they dress, like

Johnny Cash.
Rach: Fave instagram accounts to follow?
Rach: Fave place for dinner in Auckland?
---
---
---
---
---