Wellington is truly the best little capital in the world, and we want you to soak it all up!!
Below you will find our fave; shops, galleries, restaurants and cafes.
Please feel free to print, share, ...etc
---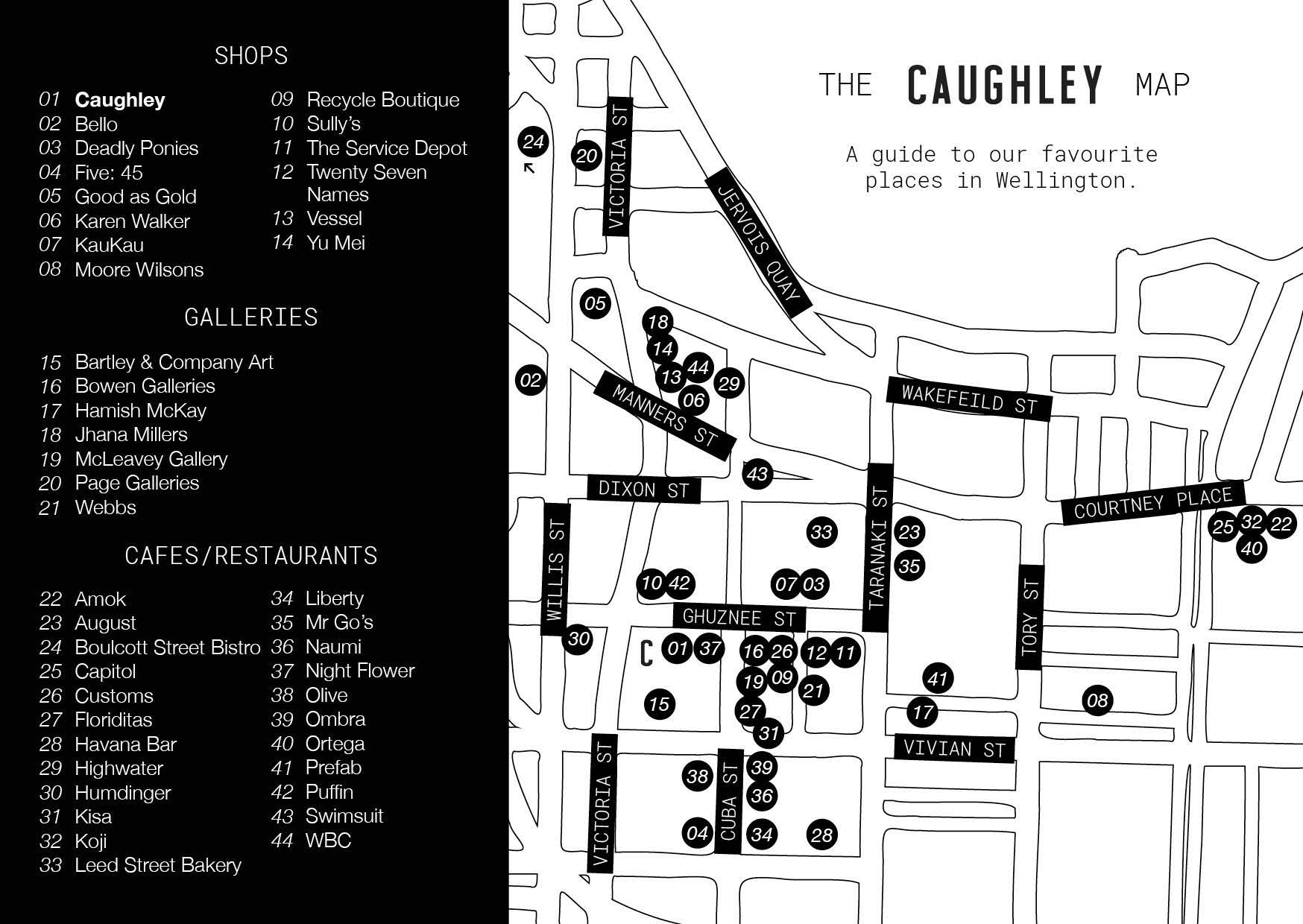 ---
by Lily
Dinner with Friends at Liberty 34
Liberty restaurant is where I spent my Saturday night with one of my best girlfriends, Connie! New to Cuba, the space is chic yet warm with glorious lighting. We were elegantly seated in the window where we ate, drank and chatted for hours. The food and staff were a complete dream. With sharing style plates utilising the best ingredients Aotearoa has to offer, we naturally ordered many to try. Our favourites were the burrata, prosciutto, olive, gin cucumber with the bannock bread and black garlic butter. Other standouts were the ricotta gnocchi, venison bolognese, pecorino and the brussel sprouts, yoghurt, mint, grains, dukkah. Liberty is now offering brunch over the weekend, which I will be sure to try next!
---
by Lily
Coffee catch-ups at Customs 26
If you know me, you know, my favourite way to spend my morning is at Customs, sipping an oat iced latte, with either a cheese scone or a slice of toast! Rach and I are also known to frequent here for a pre-Caughley catch up. Iconically located on Ghuznee street, Customs is the go-to morning coffee and toast spot, to either chat with friends, read your magazine or pet a local dog. Every item on the menu I would recommend but you can always ask one of the magnificent staff for their personal recommendations. Bathed in sun, with consistently perfect Supreme coffee and a fresh flower arrangement to always admire, Customs is a space that feels more than just a cafe, it's a part of my morning ritual. Simply, the best way to start my day at Caughley.
---
by Rach
Jhana Millers 18
I love this gallery. The building has totally cool 70s vibes. Walking up the orange vinyl stairs and into Jhana's light filled space is a little architectural delight. The entrance way has even been photographed by artist Harry Culy, a favourite of mine who is represented at Jhana's. Jhana is also totally cool herself. She has amazing style (in fashion & art!!), and I trust her taste implicitly. Her collections always challenge my own concept of what art should be and what beautiful art is! I like that the gallery pushes me to consider different art opening my mind and inspiring my life!

---
by Rach
Bartley & Company Art 15
Alison Bartleys gallery used to be across the road from us, so in the early days of Caughley Alison was my neighbour & a gorgeous one at that! Now she has moved to a bigger space. And woah it's bigger and gives me serious New York Gallery vibes. Another totally cool building and a little off the main drag which I always find so appealing. Tucked away are always the most exciting and interesting places! Alison shows a range of artists from the likes of Anne Shelton with her colour blocking still life's, to xx all tactile & intricate. Well worth a visit!