Sandra Mckie - CAUGHLEY Customer, Mother, Deputy Director of Visits & Ceremonials
Author Rachael Caughley / Category People / Published: Feb - 21 - 2018
---
Rach: Thank-you so much for having us. And allowing me to feature you on our journal. It is very generous when I really invited myself!
S: It's a pleasure, self invitations are the best!
R: It was very evident to me when you first came into the store, that you had such an innate sense of style and poise. So where do you think this comes from? 
S: Well that is actually a really good question. Because I shouldn't have it. Having grown up on a farm in Taranaki in the sixties. Mum used to run up our clothes out of anything that was available at the time and we got some evidence of the sort of sewing that she did. Her earlier things were quite rugged. But then we were living quite a rugged lifestyle. I joined the Army and so it was uniforms for more or less the next 30 years. Women's dress uniforms in the early years were incredibly stylish – highly tailored, gold buttons and rank insignia. They were cut from woollen fabric – quality all the way. Hats were worn with each uniform – I think this is where my interest in hats began. My sister, Claire, was always interested in fashion and where she went I generally tried to follow. However, my style evolved into a simple tailored look without embellishments.
R:   Obviously, there is a cross between fashion and interiors, so do you think it came first that you became interested in fashion and then interiors was a natural flow on? Or did your Mum also have a beautiful aesthetic at home?
S:   Yes, she always yearned to have a beautiful home and in the end she did. She ended up with a 70s house that she and Dad lived in for about 40 years. She was a stylish woman. she always wore her hair in a French roll.
R: A strong sense of style, is often backed by a strong sense of confidence and knowing who you are. And you just said that you wanted to wear things that were different. So where do you think that sense of confidence came from? Did it come from your job in the Military?
S:   Well yes absolutely. You face a lot of challenges, some of them are unique to a miliatary career. You get put in situations that you never would have dreamed you would have been put in. So yes, you do grow in confidence. There is no doubt about that. I've been told it takes confidence to wear some of the clothes I choose – perhaps this comment relates more to the hats I wear
R:  Hat's definitely draw attention!
S:   We are also very well travelled.
R:  Where does your sense of travel came from? Your desire to travel...
S:   Our first generation parents for a start. We didn't really fit in. They were immigrants, from England and Scotland. Dad came to New Zealand to get as far away as possible from everything to do with War. He was an introvert, so NZ was perfect for him. We weren't that generation that went on the big OE. I travelled first of all with the military, and then my sister married and went overseas. So of course going to visit her and getting that travel bug. Then much later, lots of trips to Europe for work, and you just get exposed to the beauty. The beauty of being in Paris, the restaurants, and seeing what other people are wearing and you kind of edit your style in a way. Then your realise it's actually quite simple. You really do.
R: Only a stylish person would say that!
S: And as much as I have learnt how to wear colour now, pattern usually still elludes me.
R:  What do you think are some personal values, (maybe they were engrained in you as a child or you've learnt them over the years) that you live by or have served you well over your life?
S: Well top of my list is always Respect. That comes before love for me, because that underpins love. Respect for me I think is the foundation of all other values. You have to respect yourself, others, people who are different.
R: Do you think this value was drummed into you from a young age?
S: Yes it would have been, but probably later as well. Working for many years in a hierachical environment. Respect is earnt to a degree, but some of it does come with being in a particular part of that hierarchical organisation. I am self-disciplined and I strongly believe that individuals need to take greater responsibility for themselves in terms of their health and wellbeing – we can't always be looking to others to fix things for us – this is unrealistic. I do appreciate that there will be people, for a range of reasons who will always need support and this is what civilised communities do.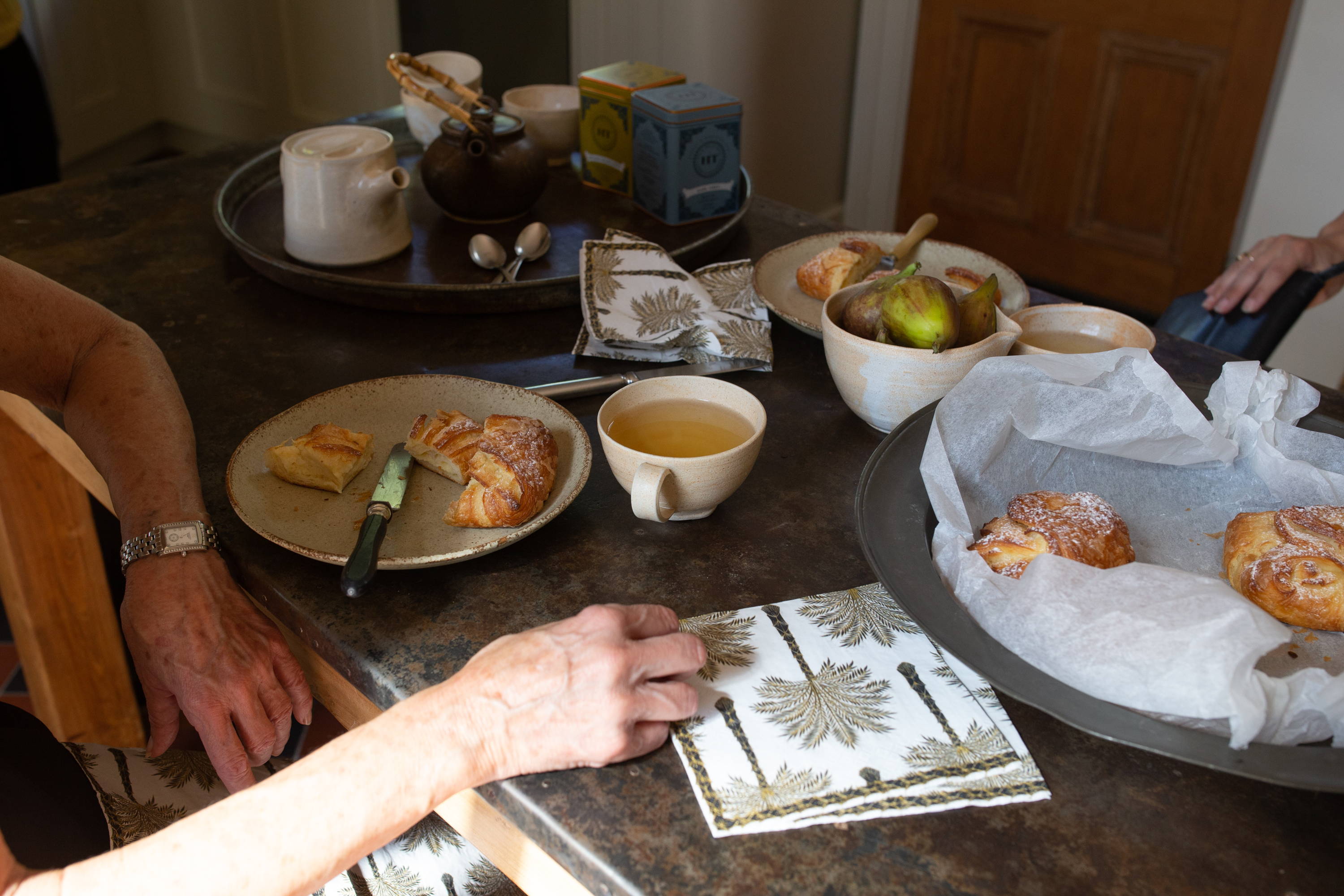 R:  These pastries are beautiful by the way.
S: These come from Goods, lovely people. Their food is beautiful, baked fresh everyday. They also do bread. They have one in town where Tommy Millions used to be on Featherston. A new cafe called Little Grump.
R: You strike me as a hard worker. You are still working, do you work full time?
S: Yes, that is one of the things that came from my parents, and in particular from my father. All he initially knew was work, and that was his way of dealing with things that he faced in life, and so yes, it rubs off on you.
R: Tell me about your role, and what has kept you passionate and working for so long?
S: I really enjoy the people that I come across in the military. We talked about behaviours earlier, it is really nice working with a group of people that are like minded. That is not to say, everyone agrees with everything, but I like the structure of it. You can have expectations of people and generally they deliver. You get a really good mixture of people as well. You get some that are young and just starting out and you get some that are at the end of their careers as well. But they are all there. And they are like minded. I enjoy that.
R: What is your role?
S: I am the Deputy Director of Visits and Ceremonials. I am responsible for the end to end planning for foreign military visits coming to NZ. I also work with other government agencies, when we have heads of state coming. I help co-ordinate the ceremonial aspect of that.
R: How long have you been in the military?
S: In uniform 30 years and as a civilian about 8 or 9.
R: Do you have any plans to leave?
S: No, not at the moment. I think you know when to go. That time will come when I don't feel connected anymore. I still feel that strong sense of connection.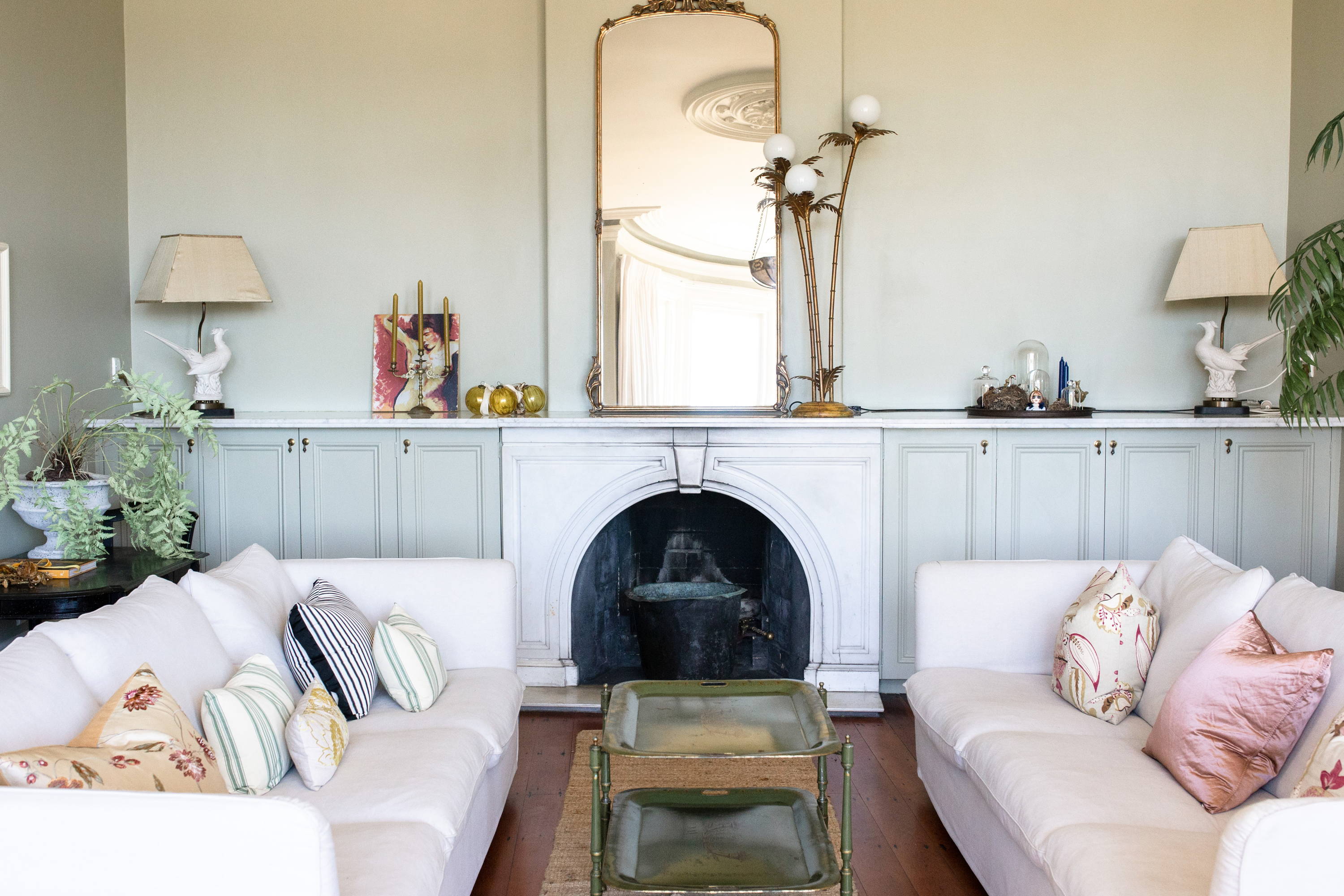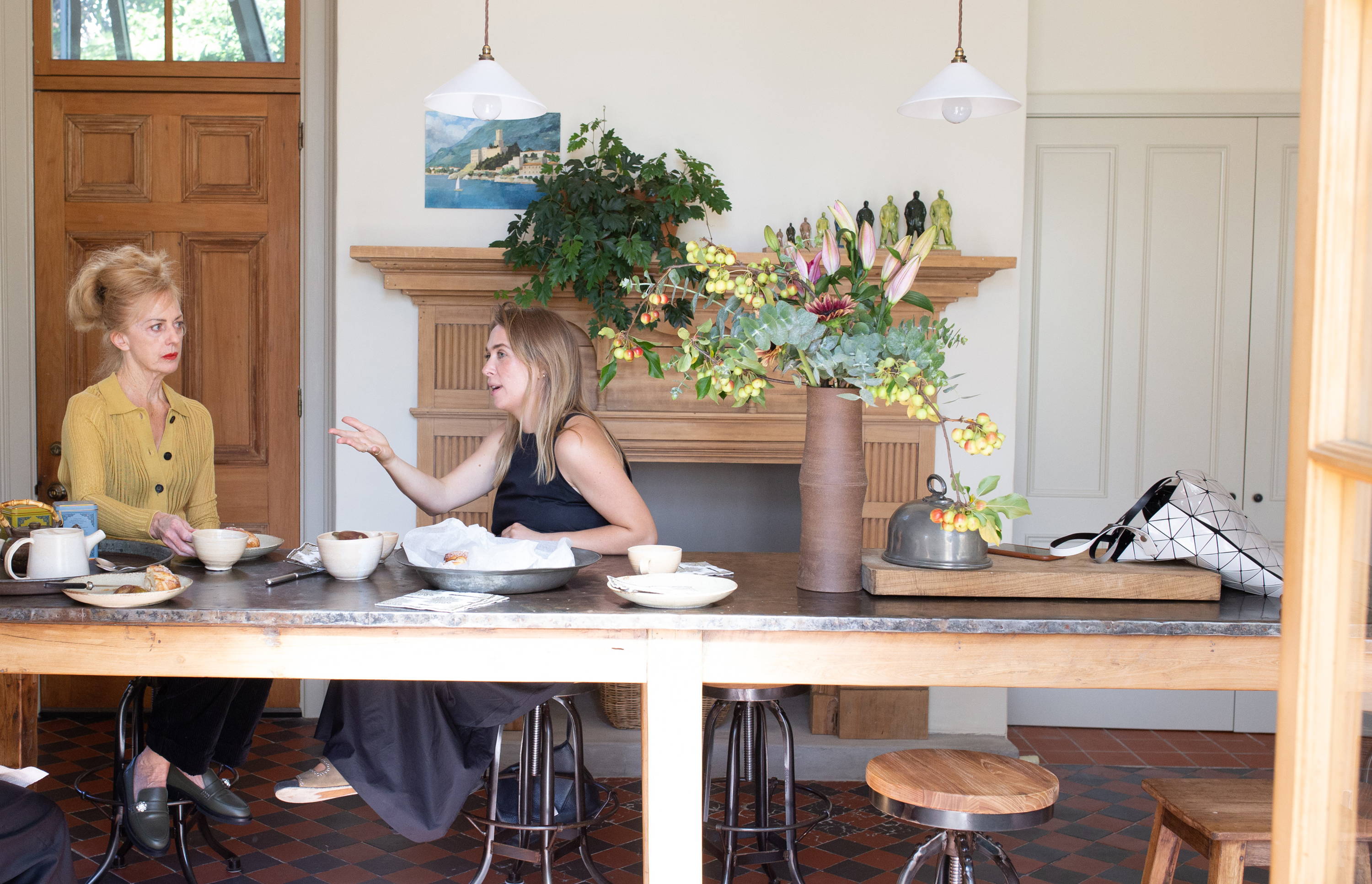 R:   What would you say to your 30 year old self?
S: I would say don't over perform to make up for some perceived inadequacy. I was always doing more than I needed to do to secure my reputation and how others perceived me. I now know that this was unnecesssay. You have to work to believe in yourself. It's hard to explain to anybody that has always been well supported. I would say don't worry so much about that and have that confidence earlier.
R: Thats an interesting one, because the ability to believe in yourself, I think, comes from putting yourself in uncomfortable positions, so it is something that comes with time and age.
S: Yes, and I think being in the military and respecting those above you, then you speak up and you realise that your views and ideas and expertise are valued and that really helps with your self-esteem.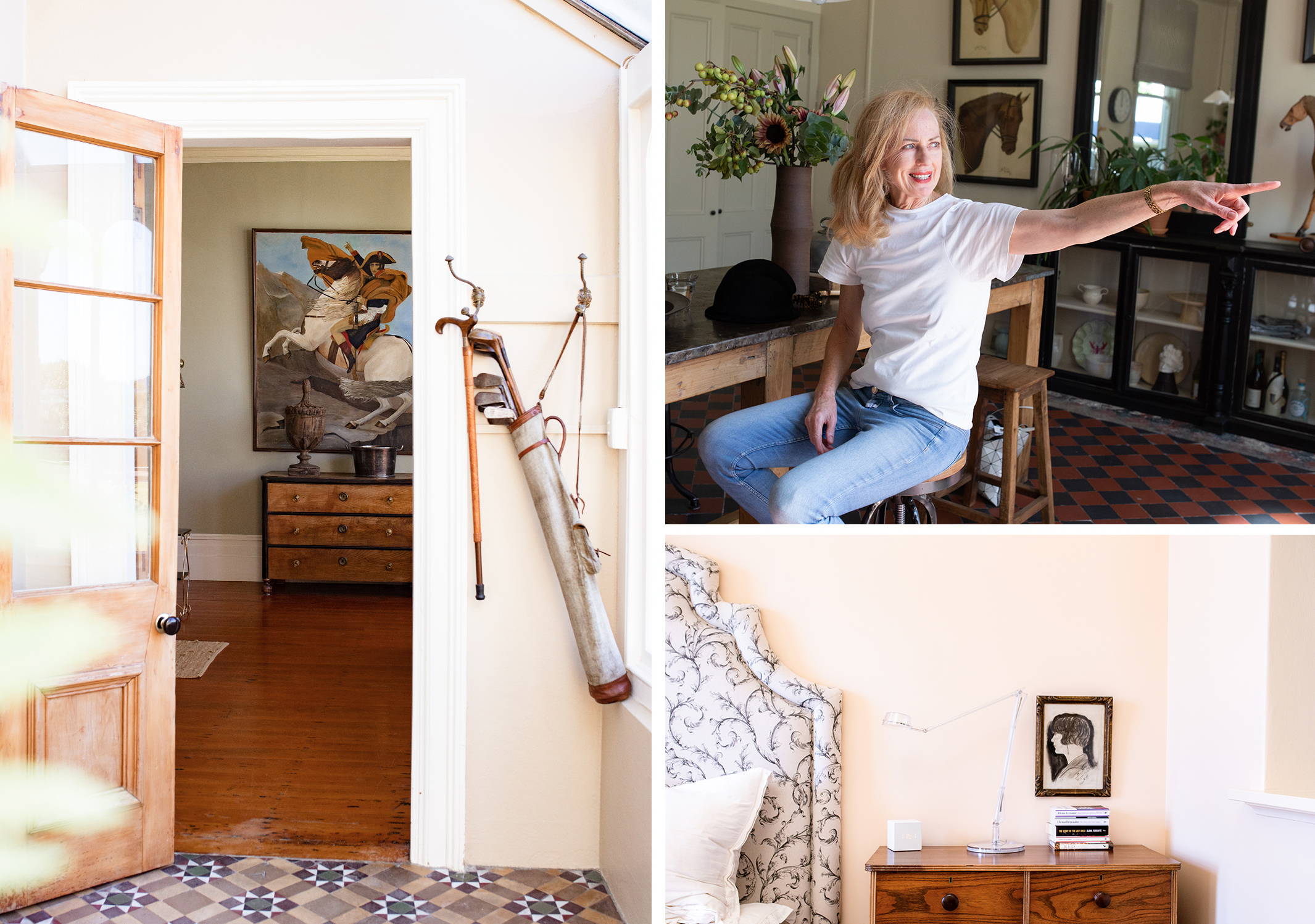 R:   What has been your biggest accomplishment in life and why?
S:   Gosh! Well, definitely proud of my military career. Because I joined the military at a time when things were changing for woman in general. In 1975 I joined and there were a lot of things happening. It was an unusal thing to do. There weren't a lot of women in the military then. But alot of women also went before I did. They were pioneers in their own right. Basically, I stuck to it, and stuck with it, and saw there was a future. And because of who I was, opportunities came my way and I took them. I definitely took them. I am proud of that. Even though at times it was tough, and sometimes I would get to the point where I would think I really can't do that anymore, but somehow you find a way. You find it in yourself to just get on with it. A bit of resilience. So that's what I am proud of. And then there is your usual things. I am immensley proud of my son, but that is a given in many ways.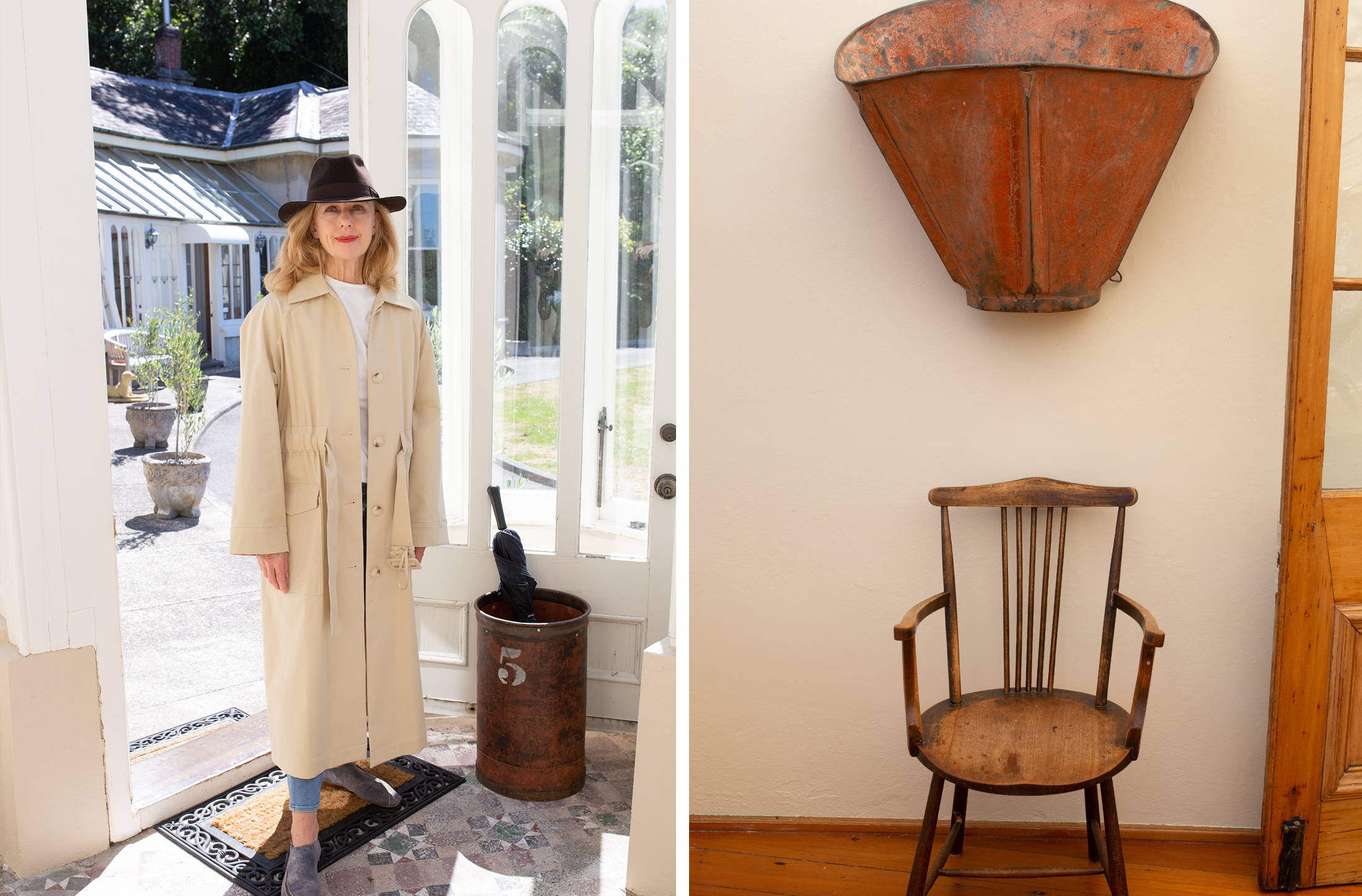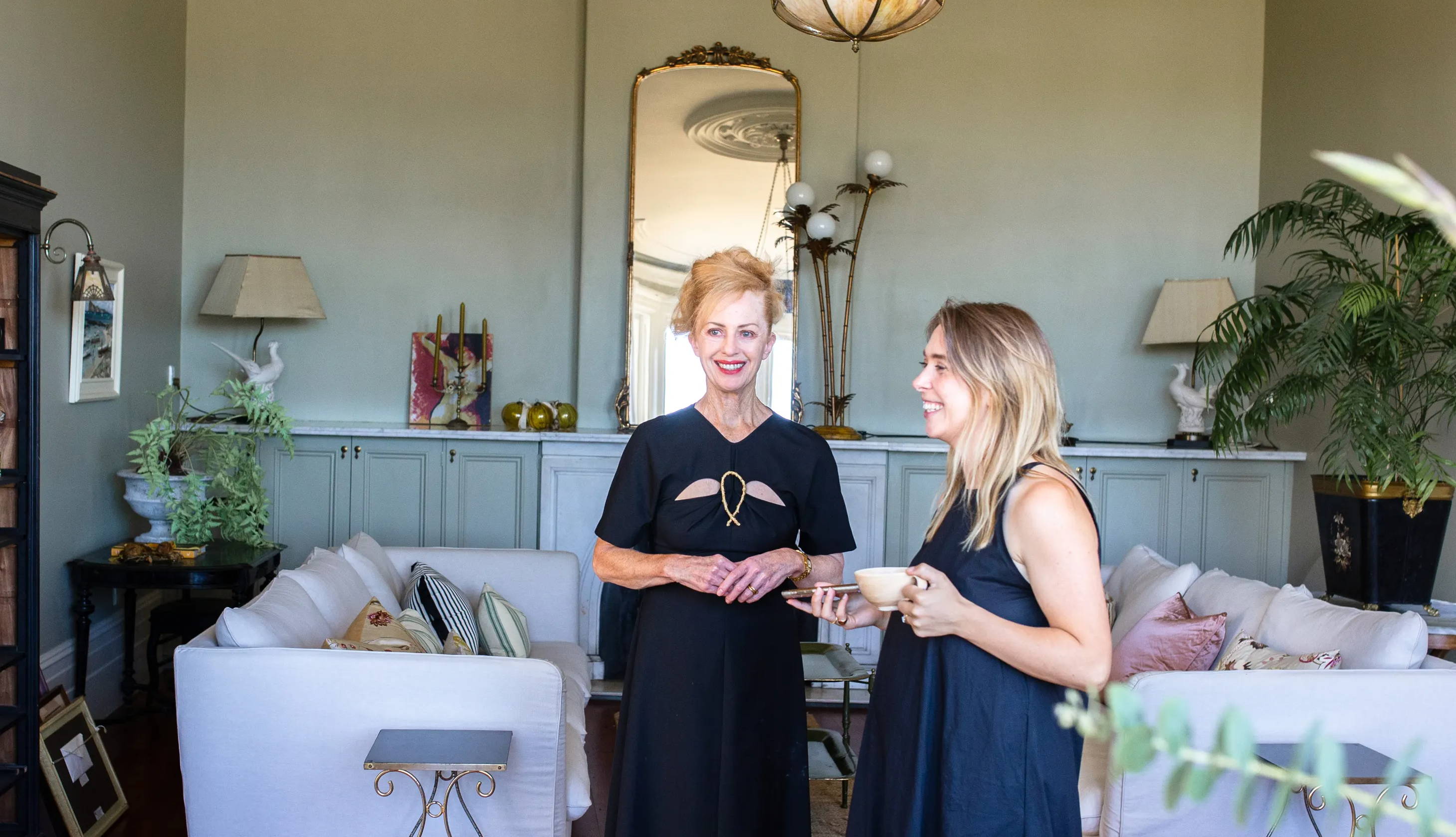 R:   So what about style icons?
S: Stella Tennant. But she's dead. She was one of the few models that had short hair, but she had that face. Tilda Swilton, again unusual. Cate Blanchett. I really like the way she dresses. She has her own style, but also her background in the arts, so it's not just her style that I like. She does it all seemingly effortlessly, I am sure it is not. Those come to mind. There is probably lots of men.
R: Favourtie brands?  
S: I like Awake Mode. They are edgy. Wynn Hamlyn. I like the tailoring and the fabrics. They are things that you just put on and you don't think about it. It works. I like Toteme. And Ganni. There is a theme here. It is pieces that are well cut, with great fabrics. It has to feel good. I love high lapels, and things that are cut into the body and up under the sleeves. I think thats really nice.
R: What do you love about Wellington and why?
S: Awwww, I've been hear 15 years, this is the longest I have lived anywhere since I left home. I just think it's a little city. Even after all the travelling I have done, I have been quite happy to come back to Wellington, to come home, we are just neat. Neat and tidy. I quite like compact things. I like the fact that it is in a basin, we have a harbour, the sea is right there. Walkable. It's not frenetic.
R: So tell me about your beautiful home, you have been here 2 years, so it's been a bit of a project?
S: One of the things about the house that I have really really enjoyed has been chosing the colours. Bringing it up to date, but being sympathetic to its age and so on. I have loved the process. It comes with frustration, of not being able to get quite what you want, or when you want it, but that is just how things are at the moment. We went into complete lockdown, when the painter was painting the main bedroom.
For years I admired Victorian glass houses and orangeries – you know the ones you see in fancy magazines like House and Garden UK and World of Interiors. I also collected magazine cuttings of these structures hoping that one day I would have a glass house – likely a very modest one. Geoff was aware of my obsession and had mentioned that I would love the house at Goldies Brae – he had been to a few parties there back in the day. One day out of the blue he came home after his morning coffee and reading the paper ritual at the local café and mentioned that the house was for sale. We made an appointment with the agent to see it and it was love at first sight (the house not the agent).
The house was built in 1876 for a Wellington surgeon. The design may have been based on one aspect (the curved shape and the gallery with the long run of windows) of Gatcombe Park, The Princess Royal's country residence, although we don't know this for sure as the early records of the house were destroyed in a fire. Looking at the pictures of Gatcombe Park it seems plausible.
The house is concrete – one of two constructed at that time in NZ. I guess it would have been ahead of its time in construction and design.
The views from the house are stunning – the bedrooms run off the gallery so they're flooded with light – very beautiful in the morning and evening light.
When we had purchased the house we already had a plan to paint throughout and have a new kitchen. Less glamorous, but essential, was the installation of heating and getting the gas connected. The central heating has made a huge difference to the feel of the house. There will always be things we could do or would like to do but this is part of the joy of it – it will never be 'finished'.
The house attracts people, young and old – it's a great place to entertain. When I arrive home after work and round the corner from the driveway the house still surprises me. I think it will always be that way for me.