Kate Marinkovich - Mother of 1, owner and baker at Tomboy, friend of CAUGHLEY
Author Rachael Caughley / Category People

---
Rach: Hey Kate. Congratulations on having your own business! So how old is Tomboy?
Kate: What are we? Ahh 3 years now. And Issy has been here since January. Just after Jan.
Issy: I used to work at Memphis Belle so just after that closed I came here.
Rach: Tell me about why you started Tomboy?
Kate: Well I knew that I wanted to start a business. I was done working for someone else. I'd worked in every part of hospo I could think of. The last place was Prefab. Which was good, it was full on. And before that I worked front of house, at Matterhorn, Whitehouse, Arbitrager. So you love Hospo? Well its actually the only thing that I have been able to do. I f**ked around at school, so I didn't get school c. So I ended up going to Spain with Ruth Pretty catering.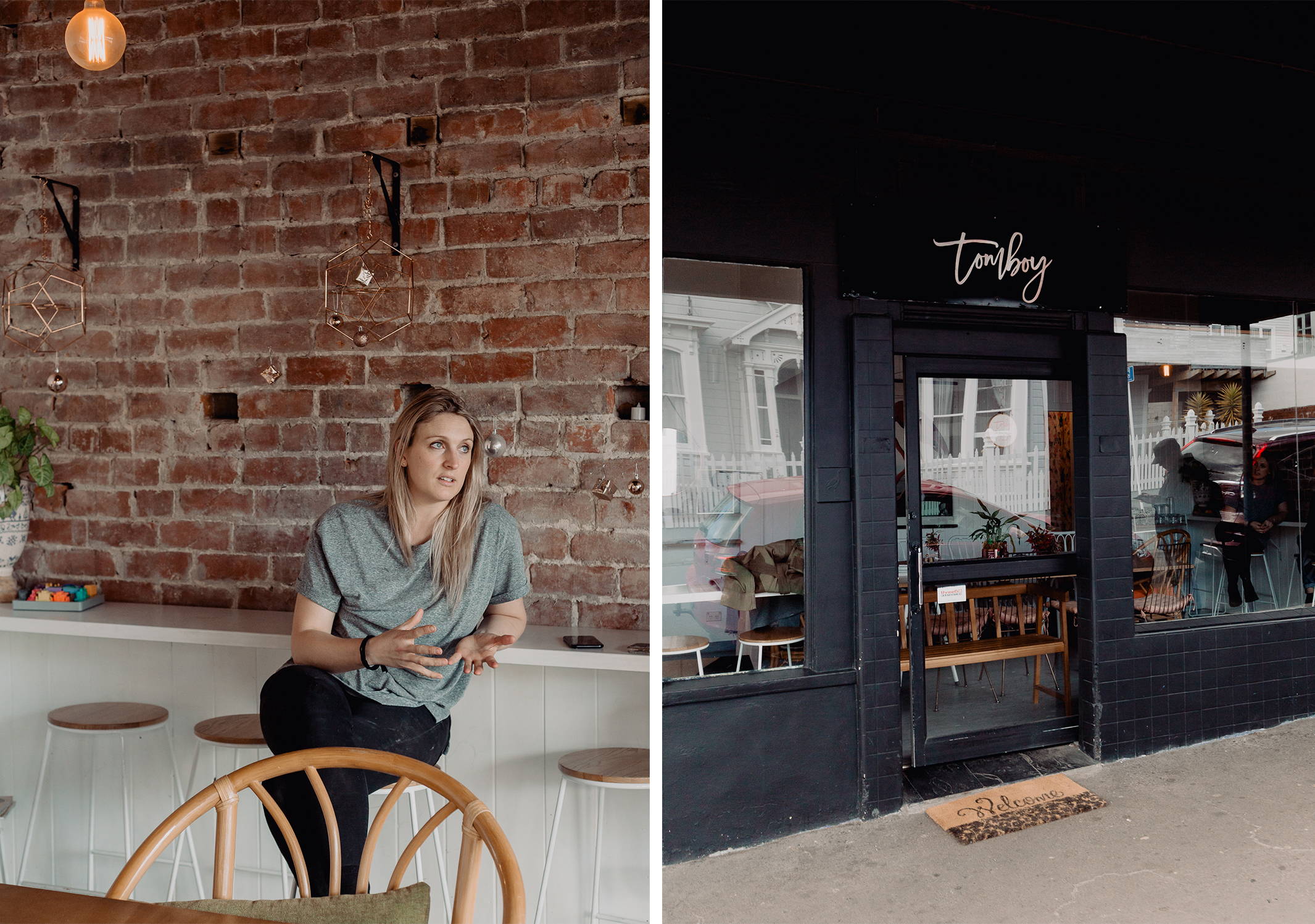 Kate: So yea Ruth Pretty - That was cool. And then I went to Sydney, and then Wellington, and here I am. Tomboy started because I wanted to start a business. I didn't know what I wanted to do so I kind of looked at what was trending and it was cakes. So I started that. And then because of the kitchen site I had, I was like I can't start a business without a name, and I needed something more to push the cakes out. That's why I put the cabinet in, and the table and had a cafe. The cafe was always going to be more that ugly cousin you don't want to sit next to at Christmas time. It was secondary to the cakes and the catering. But actually its grown bigger than what I expected. And so then we got Catering, Cakes, and a Cafe!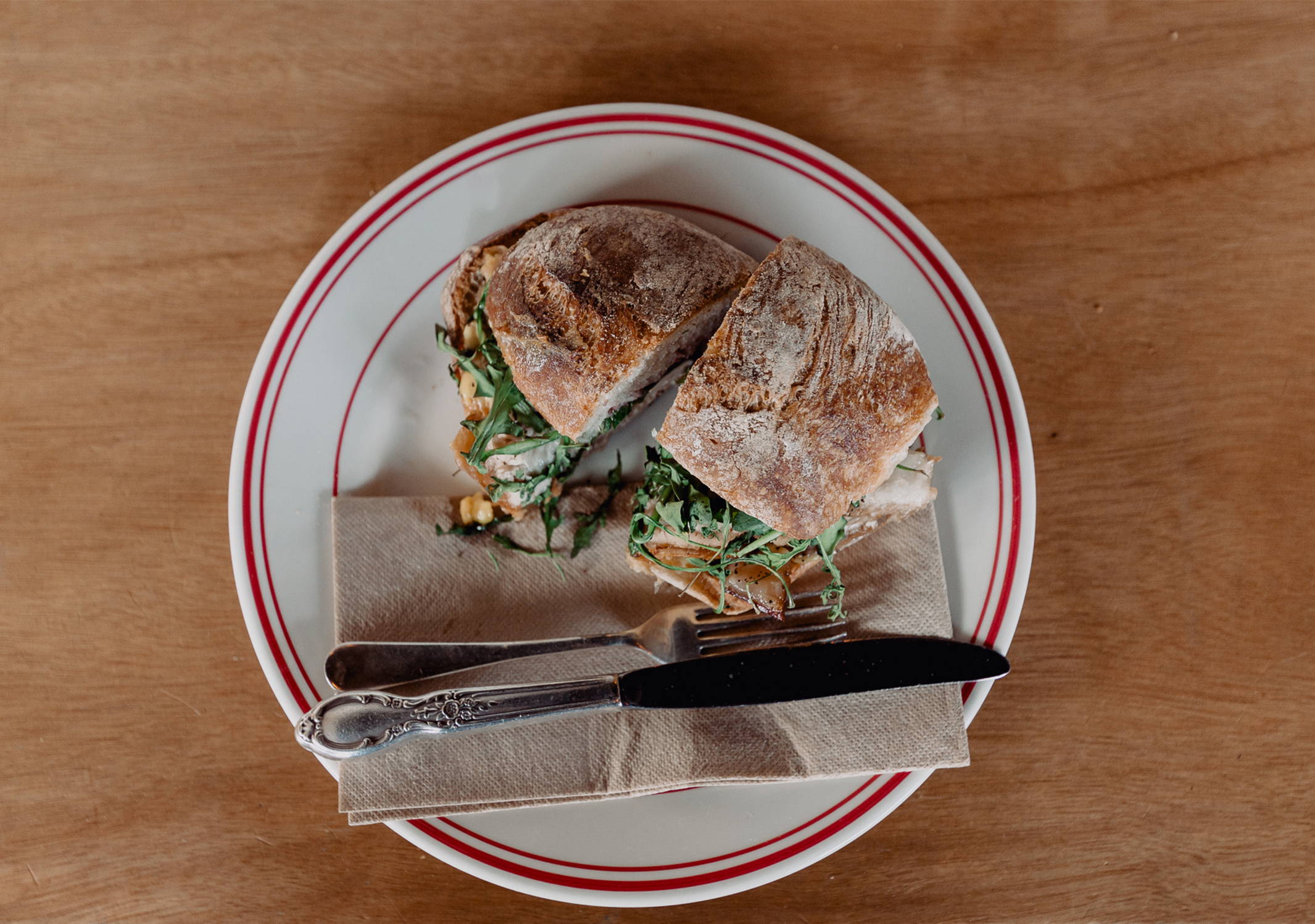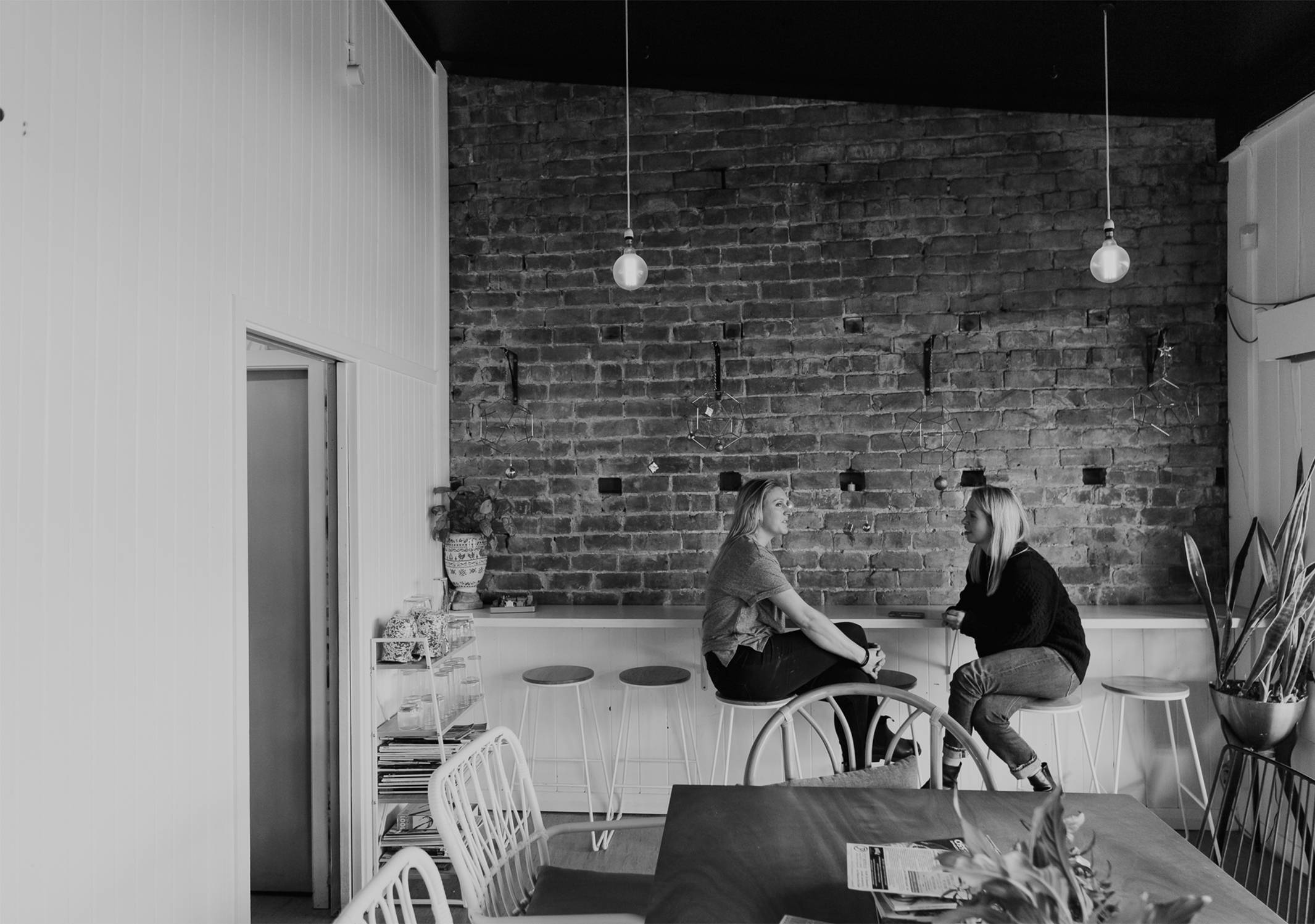 Rach: So why the name Tomboy?
Kate: My son is Tommy or Tomislab, he will be 9 in October, he is 8 and 3/4 officially.

R: How is it being a Mum and running a business?
K: ahhh its um, f**k its tiring. Hard out. haha.

R: Tiring but doable?
K: Yea totally anyone can do it. It's just like I am a solo parent, so you've got to work. I knew I wanted to continue to follow my dreams, even though my situation typically doesn't allow it. But its trying to create the balance right. Tomboy had to work for me, as opposed to me working for it.

R: So any tips on trying to find that balance?
K: It truly comes down to whats most important right? So my son would take preference and then my mental health would also take preference. If I need a day off, then I'm just going to shut the shop. Like yea. haha. We've created an environment here where it is like a community so everyone understands. I mean customers are people too, they have empathy, you get the odd one that's like well why weren't you open? and your like because I needed to sleep! I needed to do my washing. And to be honest one day out of three years, its like, ya know. It's nothing. If you can keep having that one day to protect your mental health and then keep running your own business then that's everything. So it doesn't come without its challenges. But at the end of the day its like I did it, and its still working. Thank god.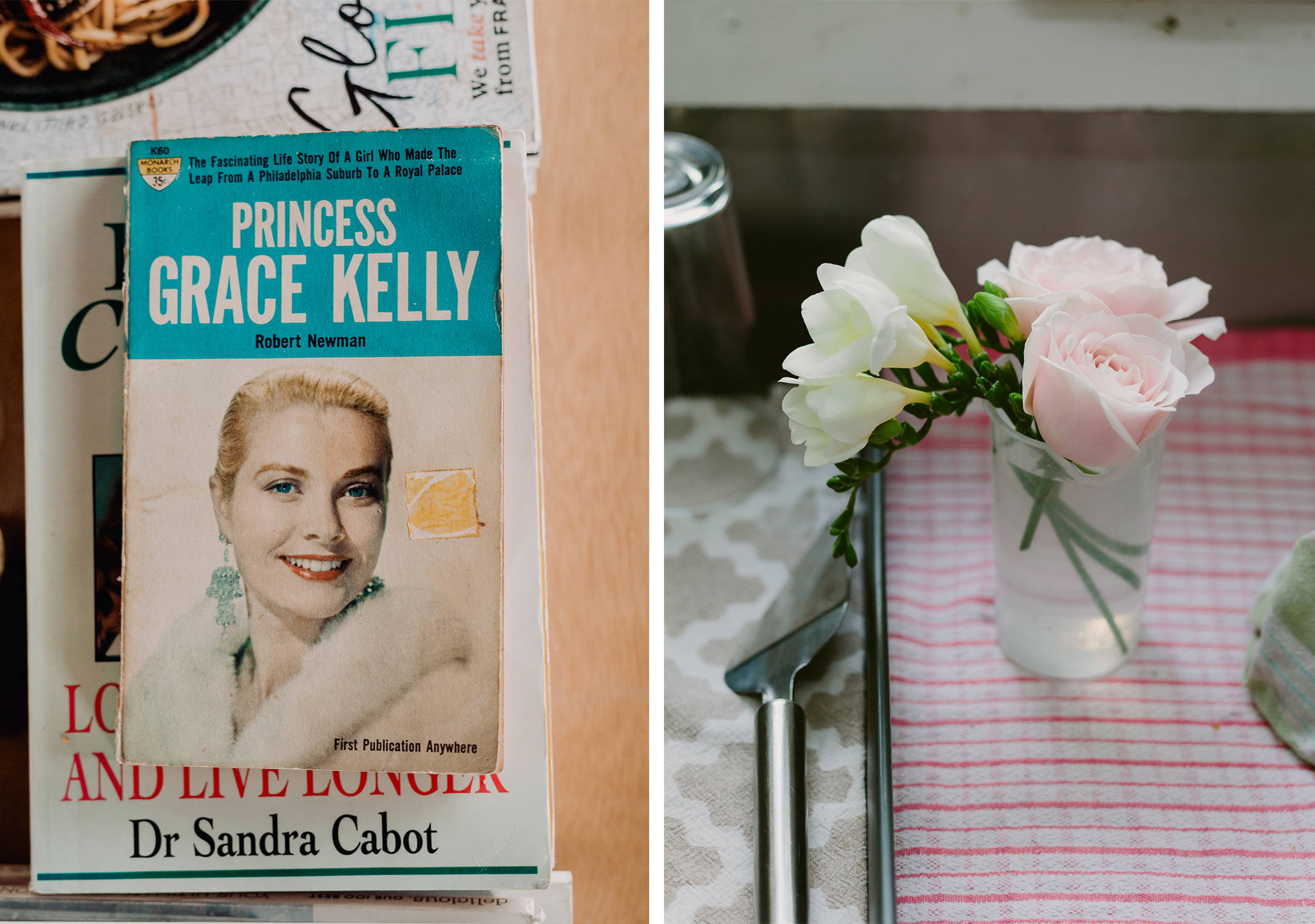 R: Do you ever think about the next 10 years and where you want to be?
K: I am pretty good at setting goals, I knew I had to have a business by the time I was 30. That was the only goal I set. Prior to that I had ended up buying a house and having a child. I've knocked all these things off my list. But look I am trying to kind of figure it out, figure out the model. The infrastructure to the business. I am about to get a fridge where I am going to start stocking food where people can pick it up and take it home for dinner. That's sort of like the next phase. I know that when I am like 40, 43 I am out of here. I am moving to Croatia, and I'm not coming back.
R: Cool, so you've got like 13 years or something. Well considering how you've kicked those other goals you'll be in Croatia!!
K: Yea its good, its good. I dont want to rush Tomboy. Can I create a model that I can franchise? Can I create a model that can be replicated and put somewhere else? I don't know. Or do you grow more into the home cooked dinners area? Well you know, Wendy who was here before me, Plentiful Deli, there were shelves and fridges and freezers full of food. So that was her market. Which was so popular in the area but not much further than that.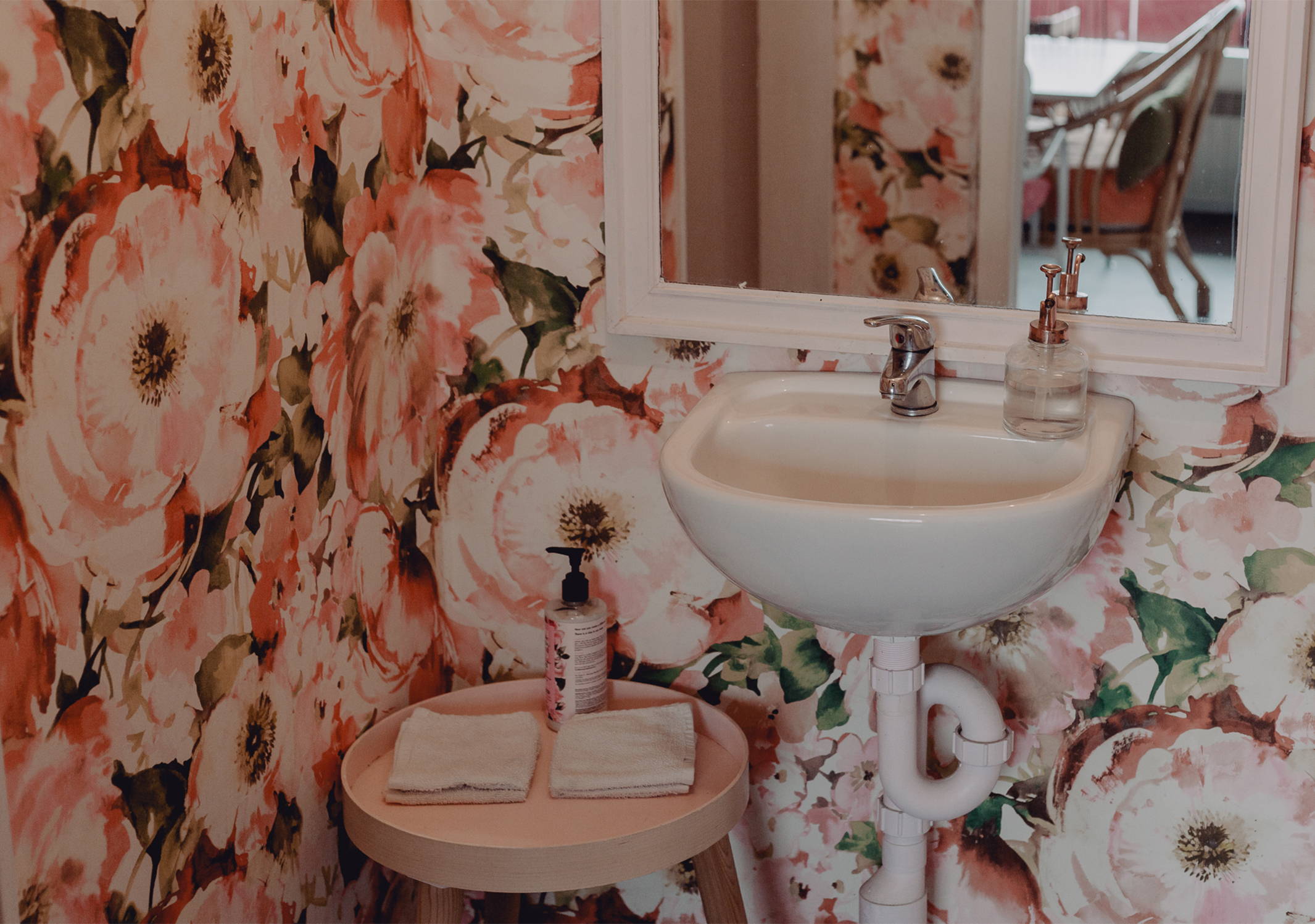 R: Where did your love of cooking come from, were you inspired by your Parents or anyone in particular?
K: We grew up in the Liquor industry so there was always good wine and good cheese. And my Croatian Grandmother was a good cook and my Kiwi Grandmother was also an amazing baker. Baking was never something that I wanted to do. Or actually that I am trained in. You know I'm just a home cook. I am literally winging it, every time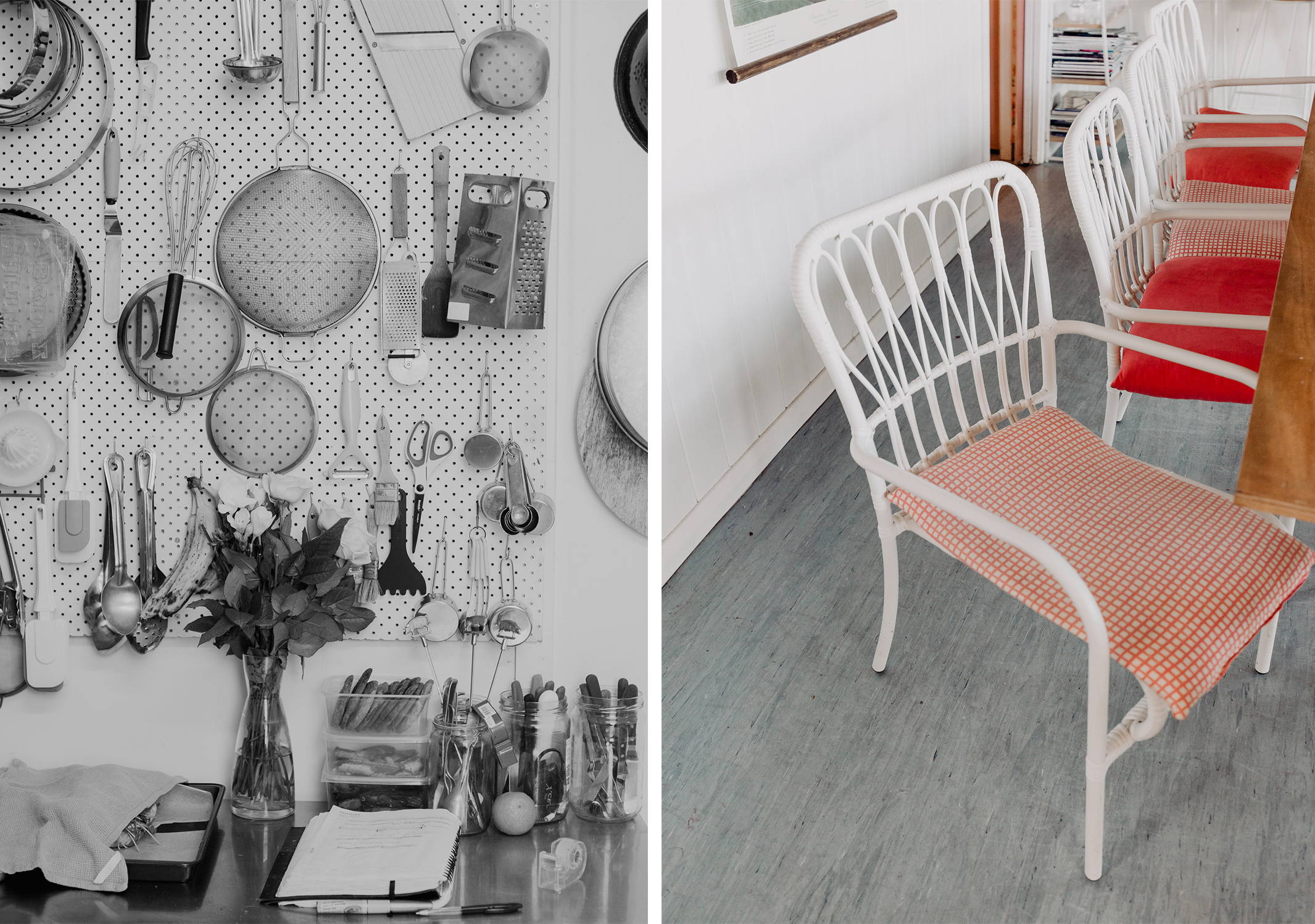 R: I've seen you out and I love your sense of style. It's obvious too in the cafe that you have your own style which is super cool. Are you interested in clothes? or style?
K: I just buy things I can knock around in, I am at work all the time, so my clothes get trashed. So shirts and jeans and my blonestones.
R: Five 5 of your favourite aspects of running your own business?
K: You can have a Margarita whenever you want haha.NUMBER ONE! It's so true. The ones on the corner are the best. And best bloody mary at capitol on the other corner! Number 2, I love being self employed. I love working for myself. I don't have to answer to anybody and I have total creative freedom, and its taken me awhile but I totally trust my decisions, its taken me awhile but I feel quite proud.
R: How do you get to that point?
K: Just natural progression I haven't taken on too much, I haven't bitten off more than I can chew.
R: So grow gradually is what you're saying?
K: Absolutely. It's been an organic process to get here. I just would have lived with regret if I hadn't done it. All I ever wanted was my own business and whatever it was I didn't know, but I love the fact that I set myself a goal and I've achieved it. And you know it's something I can put forward to my son and say whatever you want to do when you grow up, you can do it. Nothing is too hard. The fact that I have been able to be a role model to my son thats huge. Is that 5 things?
R: Yup you can have that.
K: Perfect!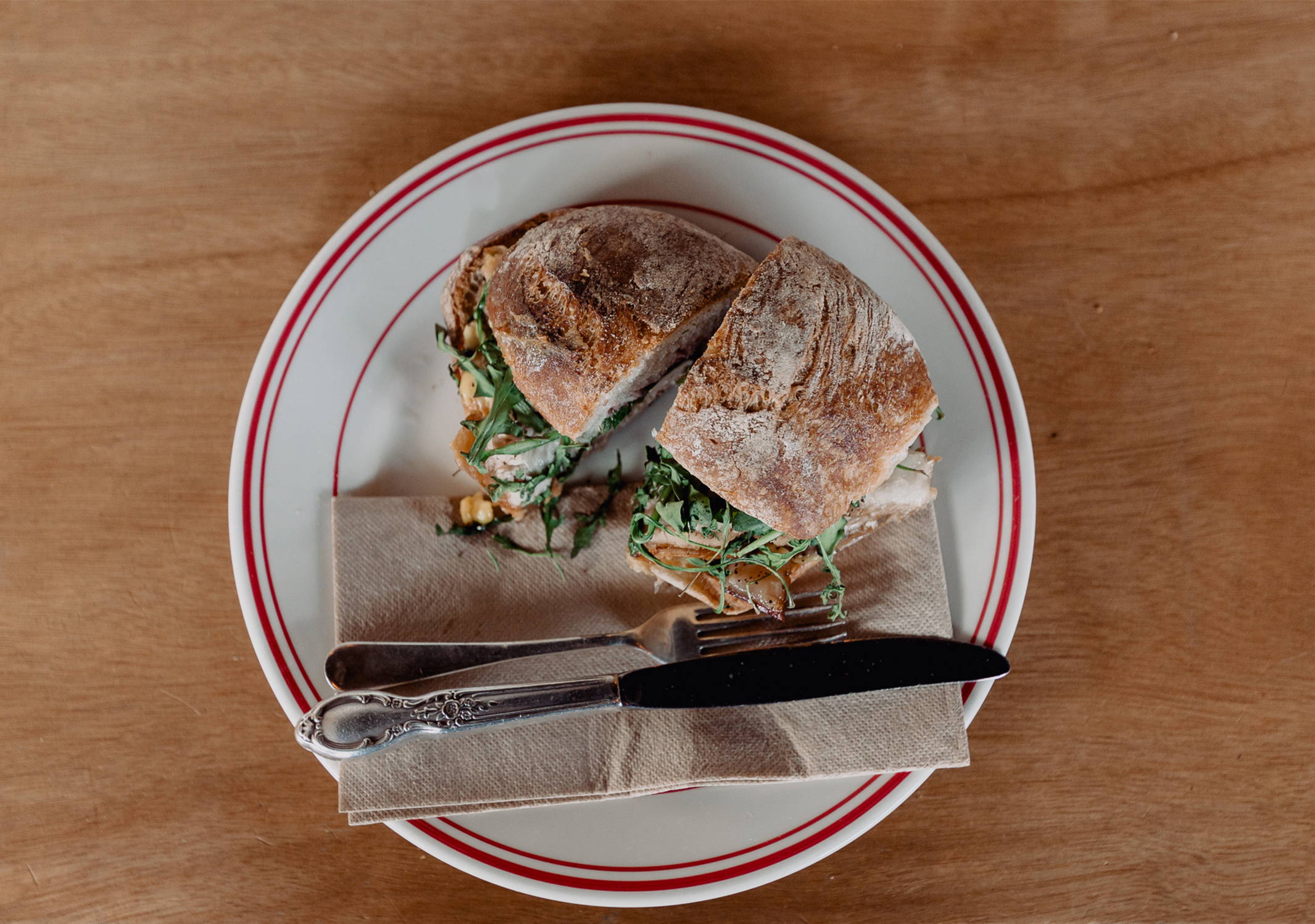 R: What are 3 of the hardest parts about having your own business?
K: The fact that I am never home. Especially in the beginning. The stress of it. The financial stress, time, just being exhausted. Just doing everything. Like you actually have to physically run. You have to put the hours in and be aware that there is going to be no remuneration or reward for a few years at least. Especially in hospo. It is hard yaka. What else do I hate, nothing else really. It's actually not that bad, I feel pretty level with it all!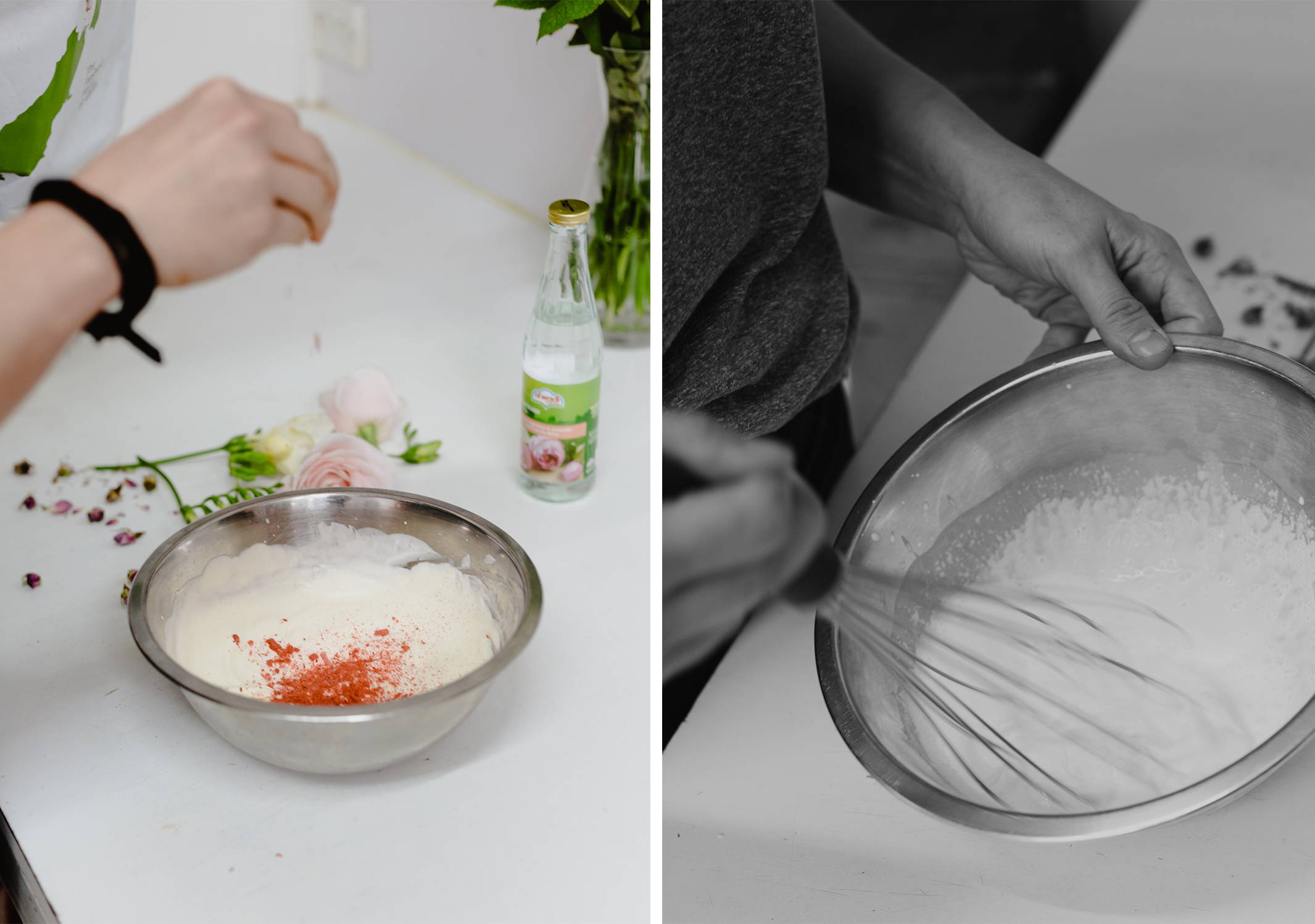 K: It is always a nice feeling when someone sees there cake. You're kind of like awww. Especially for kids. I think that's more special and more elderly people. I do a lot of 90 year olds birthdays. I don't know why. All the cakes are made to order.
R: Does Tommy like to cook?
K: Yea.. I'm going to get him a cookbook and encourage him to start. He has to want to do it. If they don't want to do it, there's no point.

R: Do you still love cooking?
K: I have to be honest, if I just ate toast and butter for the rest of my life I would be happy, with a cup of tea... or a Margarita. I could just drink margaritas and have Botox in Sydney and I'd be a really happy person. I think passion comes in waves when you have your own business. I feel like getting my deli fridge in is really going to inspire me. I have customers that come back every month, some every week for the same catering, and that's really good. You know I refuse to pay for marketing and advertising. Like its ridiculous. I shop every morning at Moore Wilsons. Everything is fresh. Every morning.